---
Quick Links
I need to....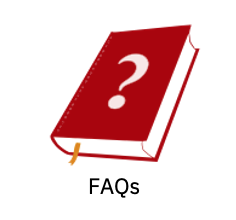 Learning Commons Services Information
The Learning Commons brings together academic learning supports to help students with areas such as writing, library research, citing, time management, study skills, exam preparation, English language support, numeracy and math support, career planning and much more. We support students' academic success through our on-demand and bookable services, online workshops and online tutorials, especially SPARK. Connect with us today!
For more information, including links for drop-in services, availability of bookable online consultations, and other types of partner services, follow the links below:
---
---
Libraries - Research Help
For links to all our services check out our Ask A Question web site or see our virtual hours web site for when available.
Winter 2023 In-Person Research Help
Hours: 11 a.m. to 6 p.m., Monday to Thursday | 11 a.m. to 5 p.m. Friday
Location: Scott Library, 2nd Floor Research Pod
All York students and faculty can avail of this service
Virtual Drop-In Services
Other Services
---
Writing Centre
In person drop-in hours: from Monday to Thursday 1:30 pm -3:20 pm
Location: Scott Library, 2nd Floor
In-Person and Virtual Drop-In Services
In-Person and Zoom drop-in services with writing tutors commence the week of January 23rd 2023.
Visit Drop-In Sessions on the Writing Centre's web site, for information about writing instructors' names, times of availability, and Zoom links, to get drop-in help with your writing this Fall term!
In-Person Drop-In at the Learning Commons in Scott Library
Hours: TBA
Location: Scott Library, 2nd Floor Writing Centre Pod
The Writing Centre's Welcome video introduces you to services and programs available:
Other Writing Centre Services
---
ESL Open Learning Centre (OLC)
ESL OLC Services
In person drop-in hours: Monday, Tuesday 12:30 pm -1:30 pm & Thursday 12 - 2 pm
Location: Scott Library, 2nd Floor
Individual consultations: 50-minute-long one-to-one appointments, personalized for English language support, and available in-person and through online video chat. Make sure to enrol first by registering (first-time users) or logging in.
Small group appointments: 50-minute-long appointments are available through online video chat and in-person and can be made for groups of up to six students and one ESL OLC language facilitator. Students can get support with their writing, listening, speaking, and/or reading assignments, as well as practice their presentations.
Theme Classes: 50-minute-long theme classes enhance your academic English skills through interactive collaborative activities. Theme classes are available face-to-face and online. You will be working in small groups of up to six (6) students and one ESL OLC language facilitators. Some of the themes include academic reading, discussion and listening strategies, pronunciation, presentation and communication skills, academic conventions, and grammar
ESL Café: 50-minute-long informal conversation sessions help you enhance your academic communication and critical thinking skills. ESL Café sessions are available both online and face-to-face. In groups of up to 6 students you will engage in guided academic discussions and debates covering a range of relevant topics of interest.
Drop-in sessions: in the Learning Commons Hub are 20-minute-long and offer quick tips on how to develop effective language learning strategies and academic communication skills
For detailed step-by-step instructions on how to register, access schedules, and book a session, check out this easy to follow video:
All face-to-face sessions are held in Ross South 327
You can register for the face-to-face or online sessions by selecting ESL OLC Language Facilitation here.
ESL Open Learning Centre Homepage
---
Learning Skills Services
Winter 2023 - Currently only offering Drop-In Service at Welcome Desk
Learning Skills In-Person Learning Commons Services & Schedule
Looking for information about York University Libraries, study strategies, research and citations, writing, language support and careers. The Learning Commons is here to help!
Drop by our tables in the Scott Library Atrium to speak with a friendly Learning Skills Services Peer. We can answer your questions directly or refer you to the right resource on campus for your needs. Even if you don't have a question, we welcome you to stop by to say hello, play a short game with us and learn more about the Learning Commons.
Location: Learning Commons, Scott Library, 2nd Floor
Times and Dates: Tuesday, Wednesday, Thursday 12 pm - 2 pm
Learning Skills Services Homepage
---
Career Education & Development
Closed on Tuesday, March 24th.
In person drop-in hours: Tuesday 1 pm -3:30 pm
Location: Scott Library, 2nd Floor
CED In-Person Learning Commons Services & Schedule
Do you have questions about your career? Drop-in to speak with a Client Service Representative and Career Peer Educators from Career Education & Development who can help you answer questions about registering for events/workshops, making individual appointments, and navigating the Experience York website.
Location: 202 McLaughlin College
Times and Dates: Friday 12pm-3pm
Drop-In Services
Career Lounge: Career Peer Educators are available on a drop-in basis to answer any career-related questions. Please check our website for Lounge hours.
Other Career Education & Development Services/Resources
Career Education & Development Homepage
---
Student Numeracy Assistance Centre at Keele (SNACK) - Numeracy & Math Help
In person drop-in hours: Monday 2-5 pm, Tuesday 11am- 2pm, Wednesday 11am - 3pm, Thursday 10am-12 pm, Friday 12pm- 2pm
Location: Scott Library, 2nd Floor
Drop-in virtually to receive numeracy assistance from one of the Peer Tutors, available to help students with numeracy based courses that include math, stats, or software such as JAVA and Excel.
SNACK In-Person Learning Commons Winter 2023
In person sessions take place in the Learning Commons SNACK Pod, located on the 2nd floor of Scott Library
Times and Dates:
| | | | | | |
| --- | --- | --- | --- | --- | --- |
| | Monday | Tuesday | Wednesday | Thursday | Friday |
| 9am | | | | | |
| 10am | | | | Harshul | Hardik | |
| 11am | | David | Vinit | Harshul | Hardik | Harshul | Hardik | |
| 12pm | | David | Vinit | Harshul | Hardik | | David |
| 1pm | | David | Ao | Harshul | Khanh | | David |
| 2pm | Vinit| Hardik | | Ao | Khanh | Vinit | | |
| 3pm | Ken| Khanh | | | | |
| 4pm | Ken| Khanh | | | | |
Other SNACK Services/Resources
Virtual Drop-in Tutoring is also available. Consult this website for information on days and times when tutoring is available, and the names of relevant tutors.
---
Health Education & Promotion
Mission Statement
Health Education and Promotion provides York University students with person-centered, health and well-being support through education, empowerment, and access while working towards supplying students with the skills to foster balanced and sustainable choices regarding their health and well-being. 
Core Values
Autonomy – We aim to support individual choices of students by providing them access to education, knowledge, and resources to make informed decisions for their health and well-being.
Collaboration – We value collaborating with on campus and community partners to build long lasting relationships and connections within various sectors of health. 
Reliability - Promoting reliable health resources and information to ensure that our messages reference reputable research and solutions.
Diversity - By fostering a student-centric model, we recognize the diverse lifestyles and experiences of our student body and aim to welcome and empower students of all identities, backgrounds, and demographics. 
Our Services
In-Person Tabling
During in-person tabling, Peer Health Educators promote health and well-being tips and information, connect with the student body on York's campus, share resources and prizes with students to engage with, promote upcoming events, trainings and services, and provide students a space to connect with peers by active listening.
Location & Time:
2nd Floor Scott Library - Tuesdays & Wednesdays, 1:00 p.m. - 4:00 p.m.
Wellness Hub S107 Ross – Mondays, 1.00 p.m. - 4:00 p.m.
Vari Hall

Kiosk – Thursdays, 1.00 p.m. - 2.00 p.m.
Online Programming & Resources: See current calendar posted for times and topics
Social Media: https://www.instagram.com/studentlifeyu/
Event Calendar for Online Health Ed Workshops: https://counselling.students.yorku.ca/health-education/events
SCHW Resources and Services: https://counselling.students.yorku.ca/